Valiant Recovery "Executive" Program Pricing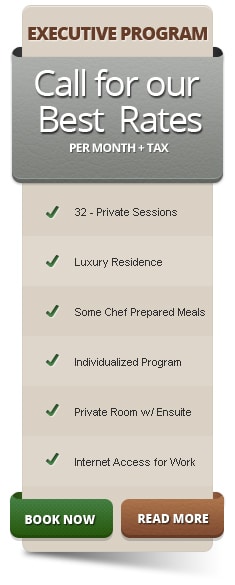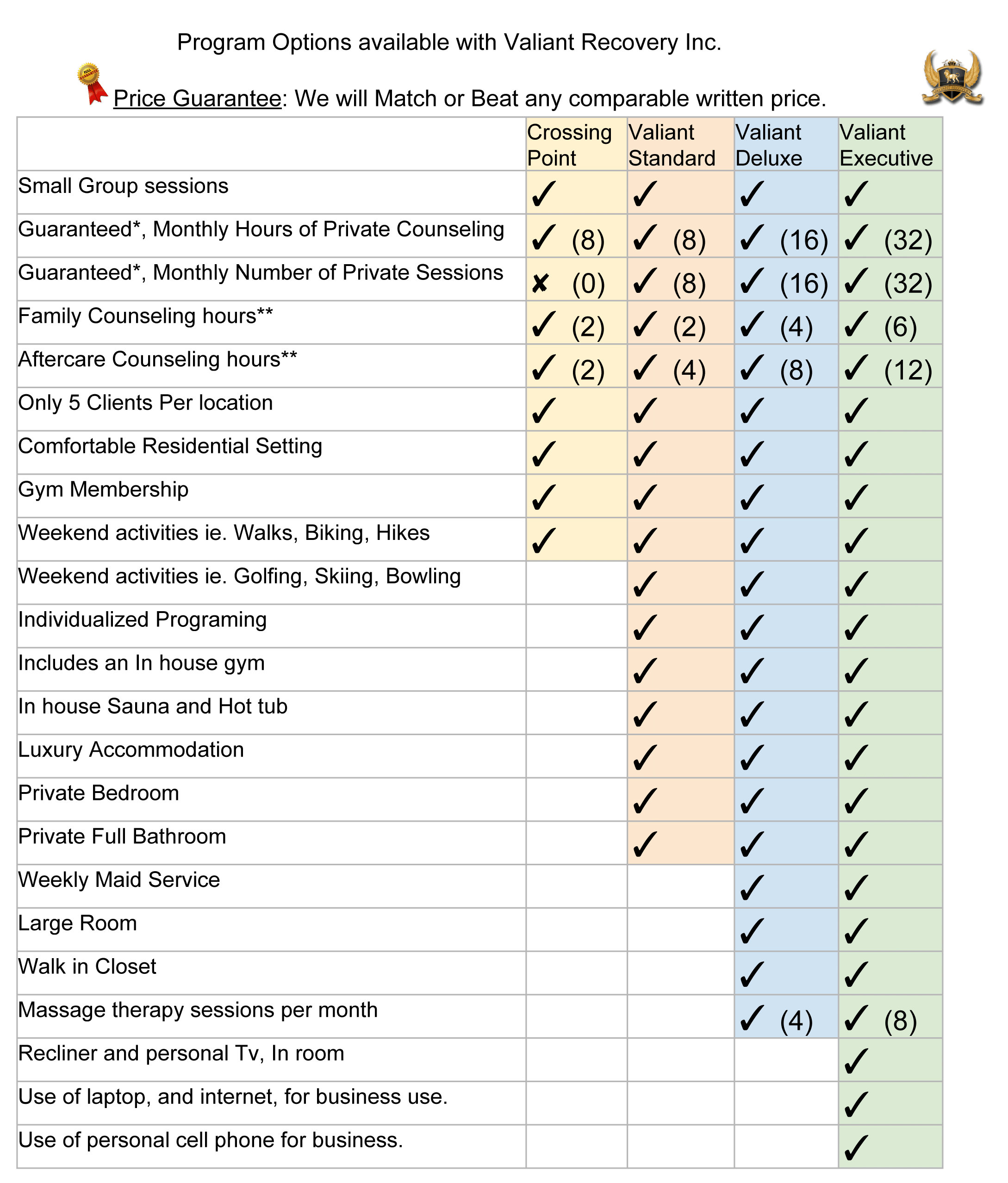 ______________________________________
Make a Deposit towards your Treatment program,
This will secure your Bed for treatment.
$5150.00 Payment includes a $150 processing fee.
HOW LONG DOES DRUG ADDICTION TREATMENT USUALLY TAKE ?
Individuals progress through drug addiction treatment at different rates, so there is no predetermined length of treatment.

However, research has shown unequivocally that good outcomes are contingent on adequate treatment length.

Generally, for residential or out patient treatment, participation for less than 90 days is of limited effectiveness, and treatment lasting significantly longer is recommended for maintaining positive outcomes.

GOOD OUTCOMES ARE CONTINGENT ON ADEQUATE TREATMENT LENGTH.

_______________________________________________________________________________________

Many comparable Luxury facilities in Malibu, California charge any where from 35,000-70,000.00 for a 30 day treatment program, that is comparable to our Luxury Program. And now with our "Canadian" promotion our prices are 50%-75% less than those other Luxury programs.

Valiant Recovery offers 30, 42, 60 and 90 day programs. Price may vary dependent on individual needs, and will be determined during our intake assessment. Rooms are double occupancy with double size beds, each room has a en-suite bathroom.